Email Marketing Service Provider
We are an email marketing services provider in Argentina and Colombia.
We provide services and online marketing solutions to resellers.
SPAM are totally forbbiden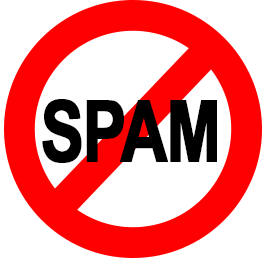 Please report a spam abuse at


We do care about your complain
Service provided by AR Email Services SACI, Av Monte de Oca 1680 Ciudad Autónoma de Buenos Aires.
DI: 3024484902-0
Anti-SPAM Policy (English version)
Previous definitions:
The term "us" or "the company" refer to AR Email Services SACI, email service provider online.
The term "mail" refers to e-mail sent or used under our platform.
The term "user" refers to the person or legal entity acquired The Company service.

Definition of SPAM:
SPAM is defined all email sent unsolicited by the recipient also called UCE (Unsolicited Commercial Email / Unsolicited Commercial Email). There is no minimum number of send-email for which it is classified as SPAM.

The Company Policy
The Company prohibits sending spam or unsolicited email.
The Company monitors each user's activity and send qualifies as SPAM in the following cases:
When a mass-send by volume exceeding 15% of emails permanently rejected.
When one or more subscribers denounce received as unsolicited email
When the user tries to load larger than 5000 subscribers lists without justifying the origin of it.
When the sender's name or address is false.
When the subject of the message is misleading or not related to the content of the message.
When the recipient email not provide a clear, visible and easy to unsubscribe or request removal from the list of email.

On speeding penalties
Any user who engages in unsolicited mailings or spam will automatically be disqualified from continuing to use the service without notice. The user is notified after the interruption of service with the relevant documentation related to the case. The user may request service continuity giving explanations it deems appropriate, but only to stay The Company free will give continuity of this service.

Damage to resources
Sending spam or spam may cause one or more regulatory agencies listen SPAM IP address used to send in their Black-List.
Enlistment of an IP address in Black-List hinder the operation of the service causing the emails do not reach their destination or alternatively do - as spam -.
In case you find negligence by the user in the recruitment of one or more IP addresses in Black-List, The Company may incur legal action against user for damages involving this consequence.
Políticas Anti-SPAM (version español)
Definiciones previas:
El término "nosotros", o "la empresa" hacen referencia a AR Email Services SACI, proveedora de servicios de email online.
El término "email" hace referencia al correo electrónico enviado o utilizado bajo la plataforma de La Empresa.
El término "usuario" hace referencia a la persona física o jurídica titular del servicio adquirido con La Empresa.

Definicion de SPAM:
Se define SPAM a todo email enviado no solicitado por el destinatario también denominado UCE (Unsolicited Commercial Email / Email comercial no solicitado). No existe cantidad mínima de envíos para que se el mismo se clasifique como SPAM.

Politicas de La Empresa
La Empresa prohíbe el envío de SPAM o correo no solicitado.
La Empresa monitorea la actividad de cada usuario y califica como envío SPAM en los siguientes casos:
Cuando un envío por volumen supere el 15% de emails rechazados de forma permanente.
Cuando 1 o varios suscriptores denuncien el email recibido como no solicitado
Cuando el usuario intente cargar listas mayores a 5000 suscriptores sin justificar la procedencia de la misma.
Cuando el nombre o dirección de remitente sean falsos.
Cuando el asunto del mensaje resulte engañoso o no tenga relación con el contenido del mensaje.
Cuando el email no proporcione al destinatario una forma clara, visible y sencilla de solicitar la desuscripcion o baja de la lista de email.

Sobre las penas e infracciones
Cualquier usuario que incurra en envíos no solicitados o SPAM será automáticamente inhabilitado para continuar con el uso del servicio sin previo aviso. El usuario recibirá una notificación posterior a la interrupción del servicio con la respectiva documentación relacionada al caso. El usuario podrá solicitar la continuidad del servicio dando la explicaciones que considere pertinentes, pero solo quedara a libre albedrío de La Empresa otorgar la continuidad de dicho servicio.

Daño a los recursos
El envío de correo no deseado o SPAM podrá ocasionar que una o varias entidades reguladoras de SPAM listen la dirección de IP utilizada para el envío en sus Black-List.
El alistamiento de una dirección de IP en Black-List impedirá el buen funcionamiento del servicio ocasionando que los emails no lleguen a destino o lo hagan de manera alternativa --como correo no deseado--.
En caso de encontrar negligencia por parte del usuario en el alistamiento de una o varias direcciones de IP en Black-List, La Empresa podrá incurrir en acciones legales contra el usuario por los daños y perjuicios que dicha consecuencia implique.